Eco Lovers is a series of people that in one way or another have a passion for the nature and the world that we are living in. For us as a brand we are happy to partner with these people and share their story for a better world.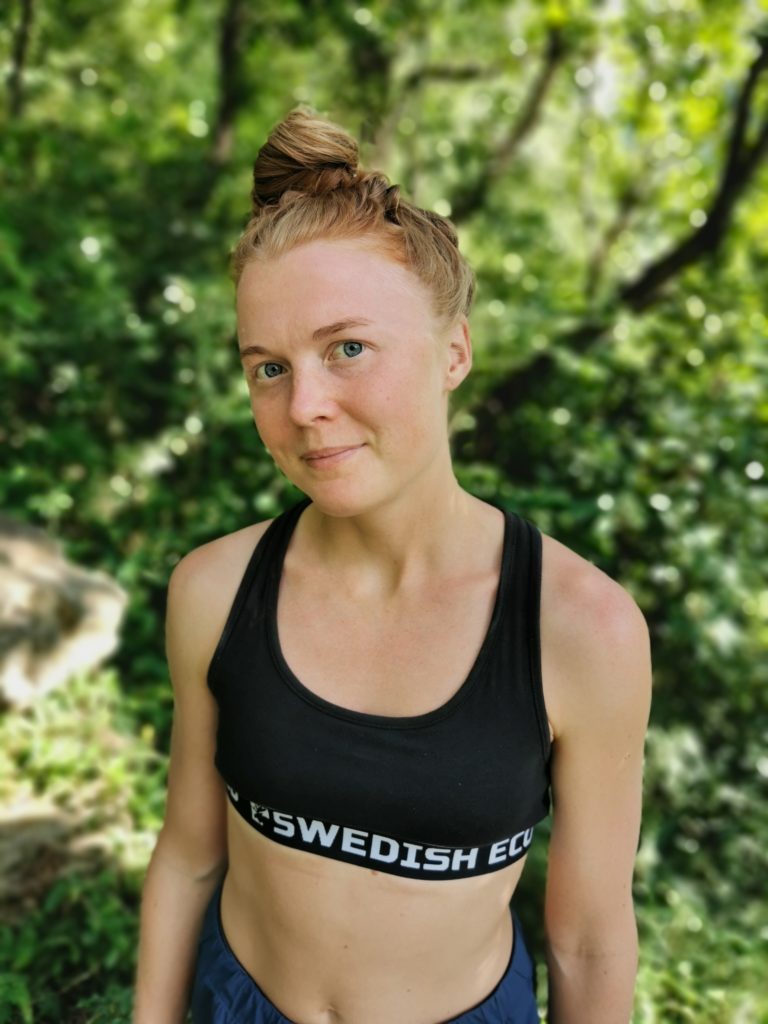 We're honored to present Swedish Eco's next ambassador – Evelina Nilsson, professional skier, Yogi and Jedi. ? Let's face it, this combination is very rare.
For those who don't know, who is Evelina Nilsson?
My human self is 28 years old. I grew up in the north of Sweden and partly in the United States. I've always been in love with nature as me and my three siblings were brought into the outdoors at an early age. I love skiing. Skiing reminds me of the truth of what I am.

Beyond body, thoughts and concepts. It has taught me oneness, being one with myself, nature and the people around me. It was natural for me that my inspiration and love for skiing brought me to my dream of becoming a professional skier. With skiing I wish to spread love, unity and self realization for the people. When we are out on the mountain, we forget about our differences that only come with the world. We are constantly reminded of the truth of our soul and thus we become the best version of ourselves. Our highest potential and we remember that anything is possible.

I had a yoga teacher training last September so I can share more love and wisdom to our planet. Other than that I love climbing, skate boarding, surfing, being in nature. All these expressions teach me to get to know myself deeper and deeper and it brings me joy to my heart. Always follow your inner most joy.   
Why Swedish Eco? 
Loving the outdoors one needs to take care of our playground. Swedish Eco is an example of someone following ones desire and working for something bigger than oneself. Working for the benefit of all. Planet earth is our home and she has been giving us love unconditionally. It is time we give that love back. Swedish Eco is the step in the right direction. I am proud of being a part of this amazing brand. ?
Describe yourself with three words.
Bubbly, loving and crazy. ✨
Among your friends, what are you most known for?
Being the frisky, bubbly lively person in the room.  ☺️
What's your best advice to be as awesome as you are on the mountains? 
Believe in yourself and don't care about what others think of you. Anything is possible and dare being the beginner. Follow your inspiration. ⛷
Name a song that will always make you wanna dance.
Any song with a positive vibe, being played from the heart.?
Which fictional characters would you like to be friends with and why?
?Yoda because of his wisdom and I believe I would learn a lot from being in his presence. 
??‍♀️Hermione from Harry Potter because she is freakin awesome, such a smart and beautiful soul. 
?Sailor moon because I am a moon child as well and I loved her as I little kid.