Next up, our newest ambassador – Robin
Eco Lovers is a series of people that in one way or another have a passion for the nature and the world that we are living in. For us as a brand we are happy to partner with these people and share their story for a better world.
Robin Rasmusson might be our fastest ambassador yet.
He's 33 years old, father of two, works as a store manager at a bicycle café in Halmstad. He'd describe himself as a Running-, Family-, Happy man.
' Running in the countryside or along a trail in the woods is one of the best things out there!' Says Robin.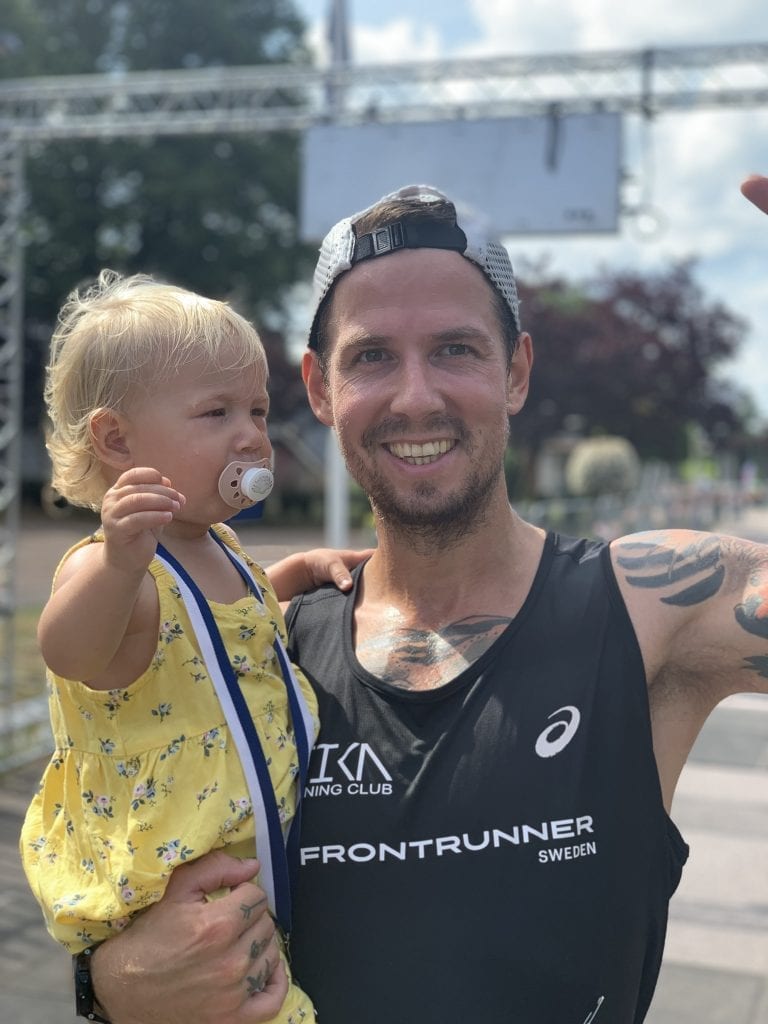 Among your friends, what are you most known for?
I would say that they think I'm persistent and determined to get things done once I set my mind to it. A delightful guy with a constant contagious smile on my face, and a big heart. ?❣️
What's your best advice to be as awesome as you on the running tracks?

My mantra is: "This is my passion. With joy and with a positive mindset I can achieve anything and get anywhere" ?
You are able to do so much more than you think, you should trust yourself, but don't forget to have fun! Running is wonderful. ??‍♂️?
Name a song that will always make you wanna dance.
'The Bomb' with Pigeon John, such an exceptional and energizing song. ?
Which fictional characters would you like to be friends with and why?
When I was young my nickname was Tarzan. That's something I'd like to hang around. Running around in the jungle, agile and with great mobility. I love motion and Tarzan is one of the most dexterous characters I know.???‍♂️??
Check out Robins instagram for running inspiration here: https://www.instagram.com/rooobbiinn/